Do you want to stay committed to your skin care while sitting at home?
Skinesse Aesthetics introduces Virtual Appointments with Dr Patel, medically certified Aesthetician and Skin Doctor.
Features included:
One on one consultation with certified skin care expert, Dr Patel

Develop a good understanding of your skin type

Plan your skin care routine including what to eat, what products to use and how to stay on-top of your skin condition

Learn about new expert-approved products that suit your skin-type

Book anytime and attend online from anywhere in the world.
One skin care consultation
One skin-care management plan
Introduction to medical grade skin care products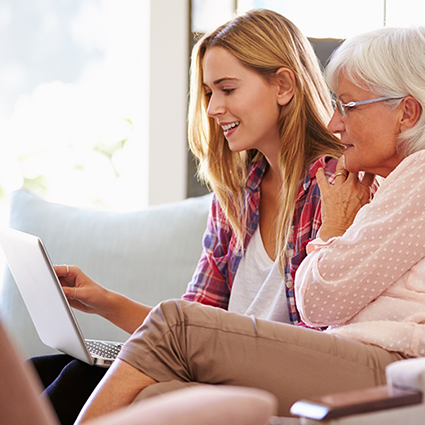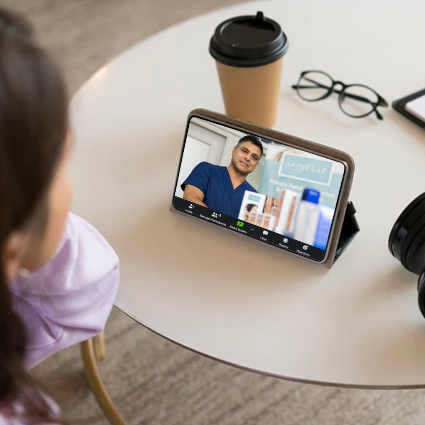 1 introductory skin care consultation
2 Follow up consultations (after 3 months and 6 months)
Reviewing skin-care management plan every 3 times (once every 3 months)
10% off of any in clinic treatment
1 introductory skin care consultation
2 Follow up consultations (after 3 months and 6 months)
Reviewing skin-care management plan every 3 times (once every 3 months)
10% off of any in clinic treatment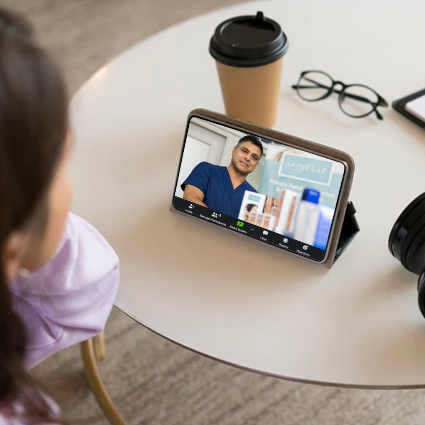 1 introductory skin care consultation
4 Follow up consultations (after 3 months, 6 months, 9 months and 1 year)
Reviewing skin-care management plan every 4 times (once every 3 months)
15% off of any in clinic treatment