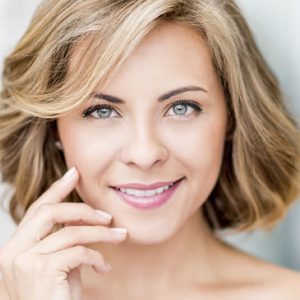 Posted by Dr Nishel Patel on 22nd June 2017
Dermal fillers, botox, lip enhancement. This is the cornerstone of facial aesthetics. Aesthetics should be kept in qualified medical hands, simple as that. Too often I see supposed qualified aesthetic practitioners unable to make straightforward diagnosis of simple dermatological conditions. More worryingly I see practitioners ask simple questions to colleagues on forums on patient suitability for treatment due to pre existing medical conditions or drugs they may take. This can all be simply be avoided by always consulting a medical practitioner when considering aesthetic treatments.
At Skinesse your treatment will only be carried out by a doctor. Full stop. You can always be reassured we primarily have your safety and medical suitability in our minds. We can always call upon our vast network of medical colleagues should any queries arise. Botox injections start from £195, Dermal fillers  and lip enhancement prices start from £275. Our prices reflect the Medical expertise and attention to your safety and experience. Aesthetics is not a closing down sale. We do not believe in offers, summer sales, last minute availability or bring a friend discounts. We believe in high quality medical aesthetic treatments.
Come to see us and discuss our approach to helping you with your skin concerns. We specialise in anti wrinkle injections, also known as botox, lip enhancement and dermal fillers.
Finally remember…..Cheap botox is never good and good botox is never cheap!